The Jesuit Martyrs of the UCA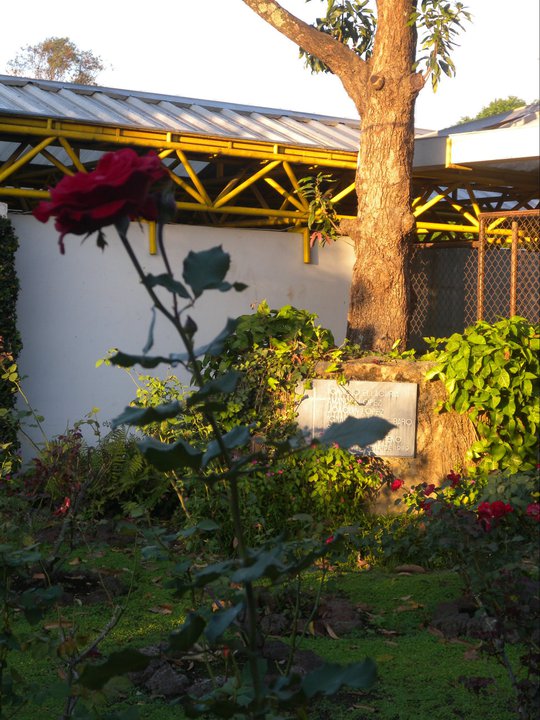 In the midst of the Salvadoran civil war on the night of November 16th 1989 six Jesuit priests their housekeeper and her daughter were massacred at their residence on the campus of the 'José Simeon Cañas' Central American University (UCA).  Armed uniformed men burst into their residence and slaughtered everyone inside, dragging their bodies outside to the garden. Those killed were Ignacio Ellacuría, Ignacio Martín-Baró, Segundo Montes, Juan Ramón Moreno,  Joaquín López y López,  Amando López  together with Elba Ramos and her 16 year-old daughter Celina Ramos. The bodies were found by the husband and father of Elba and Celina who planted roses where their bodies lay (right). The killings were carried out by members of the Atlacatl Battalion, an elite unit of the Salvadoran Army.
According to a trial conducted in 1991, the murders were ordered by officers of the Salvadoran Army. Nine members of the Salvadoran military were put on trial, but there was enough evidence to convict only Colonel Guillermo Benavides and Lieutenant Yusshy René Mendoza. The rest were either absolved, or found guilty of other lesser crimes. However, they were freed in 1993, as a result of the Salvadoran Amnesty Law. The results of this trial were confirmed by the report presented by the Truth and Reconciliation Commission of El Salvador.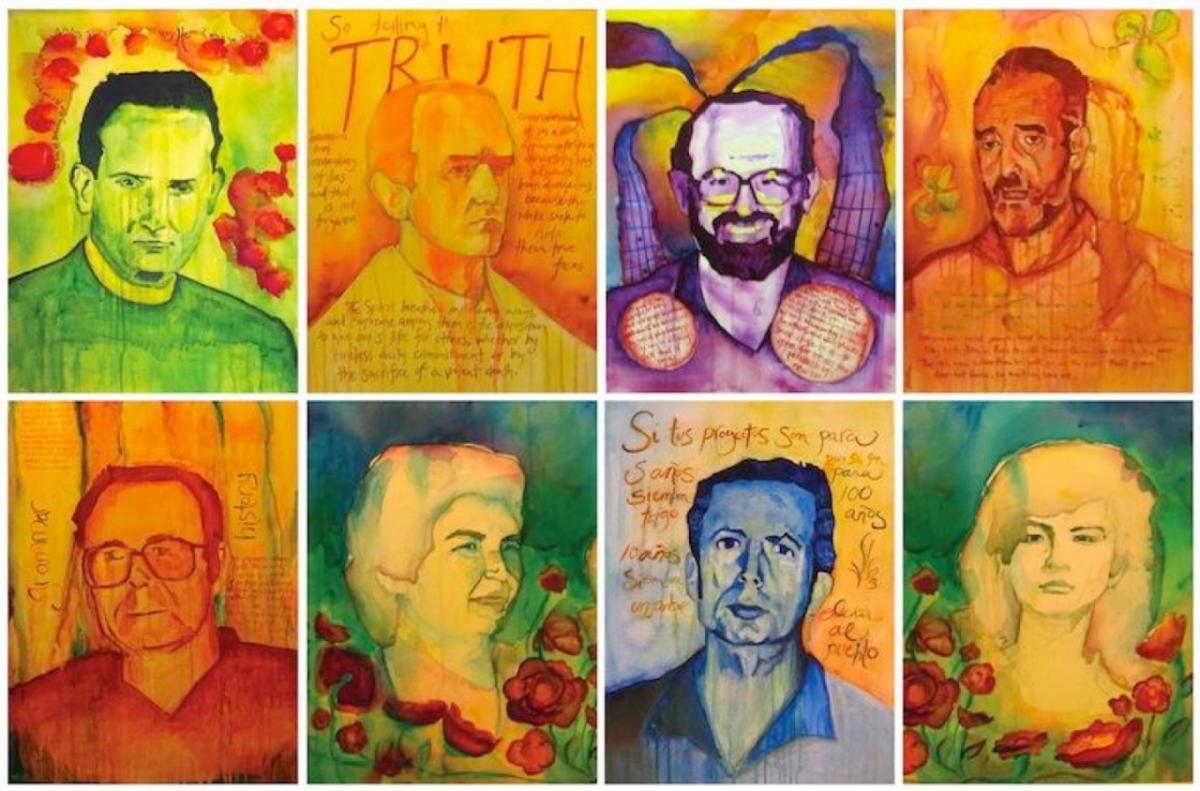 The Jesuits in El Salvador have never given up the case. Their express purpose has not been to punish the authors and perpetrators of this crime, but to find out the truth about this massacre. Courts in Spain are still in 2016 in the process of seeking the extradition from El Salvador and the trial of senior officers who ordered the killings.
In 2009, at the 20th anniversary of the massacre, Salvadoran President Mauricio Funes presented each of the six Jesuits posthumously with the highest decoration of El Salvador for distinguished service to the nation. 
Click here to read the article by Fr Michael Campbell-Johnston SJ about the Jesuit Martyrs of the University of Central America.
Click below to read an article by Jon Sobrino SJ who lived and worked with the UCA Martyrs and was away from the university on the night they were killed.
You can watch a video by Salt+Light Media featuring Fr José María Tojeira SJ, Jesuit Provincial for Central America from 1988-1995, who was on the campus grounds when his brothers were dragged from their beds and shot in the garden behind the residence. He recounts the night of the attack and the immediate aftermath when his own life was in jeopardy.
Attachments:

Martyrs of the UCA 1989