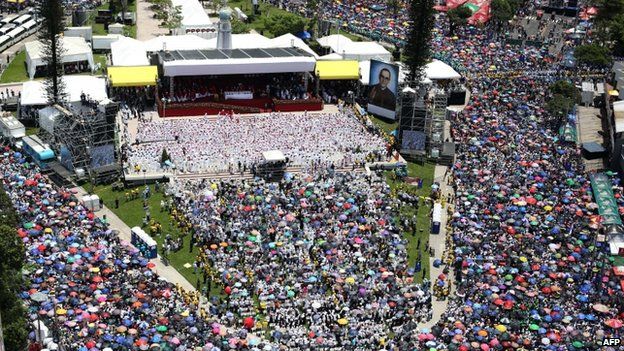 Archbishop Romero's beatification as a martyr, killed out of hatred of the faith, took place in San Salvador on May 23, 2015. Beatification is the penultimate step on the road to full sainthood.
At the bottom of the page you can download a Beatification Chronology taken from the Positio explains the delays in concluding the process.
It seems clear that, having dramatically 'unblocked' Romero's paralysed canonisation process in 2013, Pope Francis would like to see Romero's 'Cause' brought to its conclusion without delay. August 15th 2017 will be the centenary of Oscar Romero's birth. It is the hope (and almost the expectation) in El Salvador and elsewhere that, barring any unforeseen impediment, his canonisation will have taken place before that great celebration takes place.
When martyrdom is declared, as in Romero's case, then a miracle is not required for beatification. But for canonisation a miracle is necessary. The recognition of a miracle through Oscar Romero's intercession would seem therefore to be the final hurdle to be cleared before canonisation. Many reported cures and other unexpected happenings have been attributed to Archbishop Romero. Three cases – two women and one man who have recovered from incurable cancer or dramatically come out of a coma - have been presented to the Vatican's Congregation for the Causes of the Saints.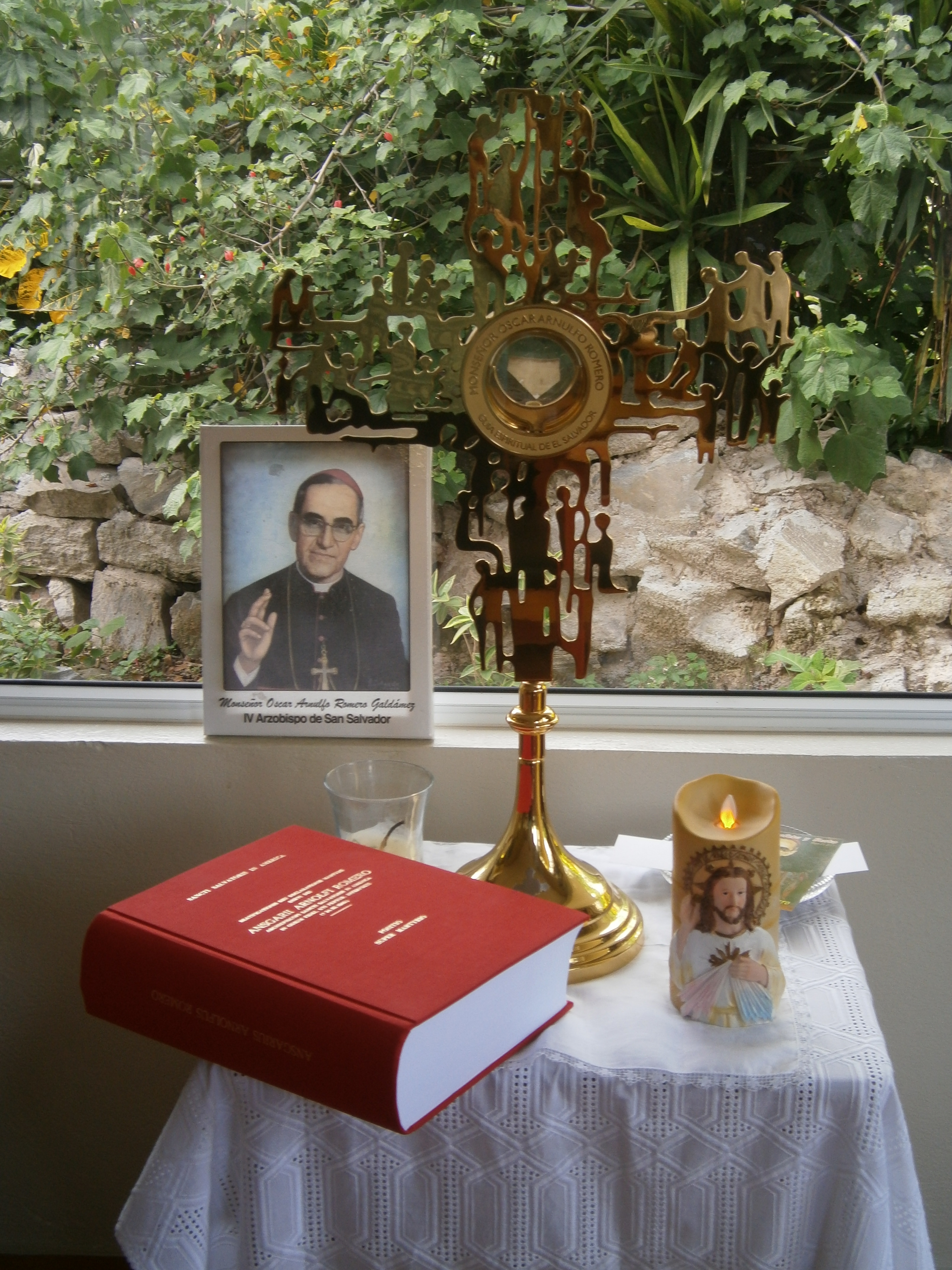 The one which most closely fits the current canonical criteria will be examined in depth by scientific and theological commissions. If there is affirmative agreement then Pope Francis will likely move quickly forward to canonisation. If there is no agreement it is nevertheless still possible for Pope Francis to dispense with the need for a miracle and to decree an 'equipollent' canonisation, as he did with John XXIII and the early Jesuit, Peter Faber. In either case, this process could be completed within the next 18 months since Pope Francis is manifestly supportive of Romero's canonisation – and that is arguably the most important consideration of all.
The final factor that comes into play is the beatification of Fr Rutilio Grande, the martyred Jesuit friend of Archbishop Romero. Pope Francis met Rutilio in the mid-1970s; he clearly admires him and has pushed his 'Cause' too. The diocesan process for Rutilio's beatification has moved with extraordinary speed and was completed in August 2016. The documentation is now with the Vatican for consideration. There should be nothing to prevent the subsequent issue of a decree of martyrdom, and hence beatification, even before the end of 2017.
Having exclaimed during a Papal Audience in 2016 that Rutilio's real miracle was Romero, the speculation is that Pope Francis would like to combine the Romero canonisation and the Rutilio beatification in a single ceremony at which he would preside. Most likely that would be towards the end of 2017 or start of 2018 in Rome, as is the norm - or just conceivably in San Salvador, in a special gesture to the Latin American Church.
Attachments:

Beatification Chronology