Four US Women Religious Martyrs
On December 2nd 1980, four Catholic missionaries from the United States working in El Salvador were raped and murdered by five members of the El Salvador National Guard. They were Maryknoll Sisters Maura Clarke and Ita Ford, Cleveland Ursuline Sister Dorothy Kazel, and lay missionary Jean Donovan. This was nine months after the assassination of Archbishop Romero and the Salvadoran civil war was underway. 

Maura, Ita, Dorothy, Jean
Watch a short documentary from the New York Times about these four martyrs.
You can watch a fuller documentary - Roses in December - about the four missionaries, focussing on Jean Donovan, below.
Dorothy and Jean were based at a mission in La Libertad and were deeply involved in humanitarian relief activities.  They drove to El Salvador International Airport on the evening of December 2nd to pick up Maura and Ita returning from a conference in Nicaragua. Five National Guardsmen, out of uniform, stopped their vehicle after they left the airport. They were taken to a relatively isolated spot, near Santiago Nonualco, where they were beaten, raped and murdered by the soldiers.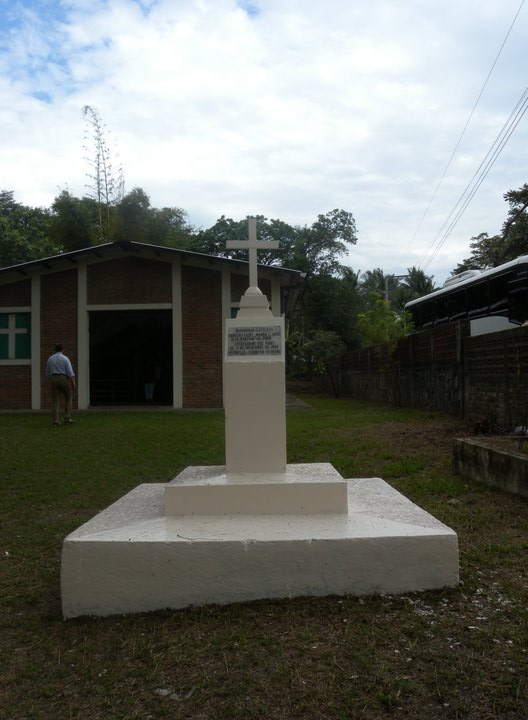 Peasants living nearby had seen the women's white van go by and then heard machine gun fire followed by single shots. They saw five men flee the scene in the white van, with the lights on and the radio blaring. On December 4th, their shallow grave was exhumed.
The four martyrs are remembered at the memorial site where their bodies were found. Today, the chapel and markers are protected by the El Salvador government and the site is considered national patrimony.
Scroll to the bottom of this page to download and read the text of the Reflection by Therese Osborne given during the Mass celebrated in London in 2010 to commemorate the 30th anniversary of the deaths in El Salvador of the missionaries: Ita Ford, Maura Clarke, Dorothy Kazel, Jean Donovan.
Attachments:

40th Anniversary, Cardinal Czerny SJ

Gemma Simmonds 40th Anniversary US Martyrs

30th Anniversary US Women