Shield of Cardinal-elect Gregorio Rosa Chavez
Published date: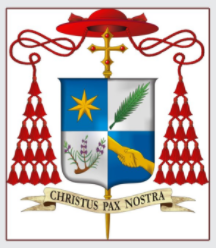 The heraldic shield for the first Salvadoran cardinal, Gregorio Rosa Chavez, has been revealed. Pope Francis shocked many people by announcing that the 74 year old assistant bishop in the Archdiocese of San Salvador will become a cardinal. Rosa Chavez was a close collaborator with Blessed Oscar Romero. He was made a bishop by St John Paul II, and has served the people of El Salvador his entire life. 
The cardinal's motto is 'Christus Pax Nostra', or 'Christ is our peace'. 
The shield is split into quarters, with a star representing the cardinal-elect's devotion to Mary in one corner (similar to that found on Pope Francis' shield).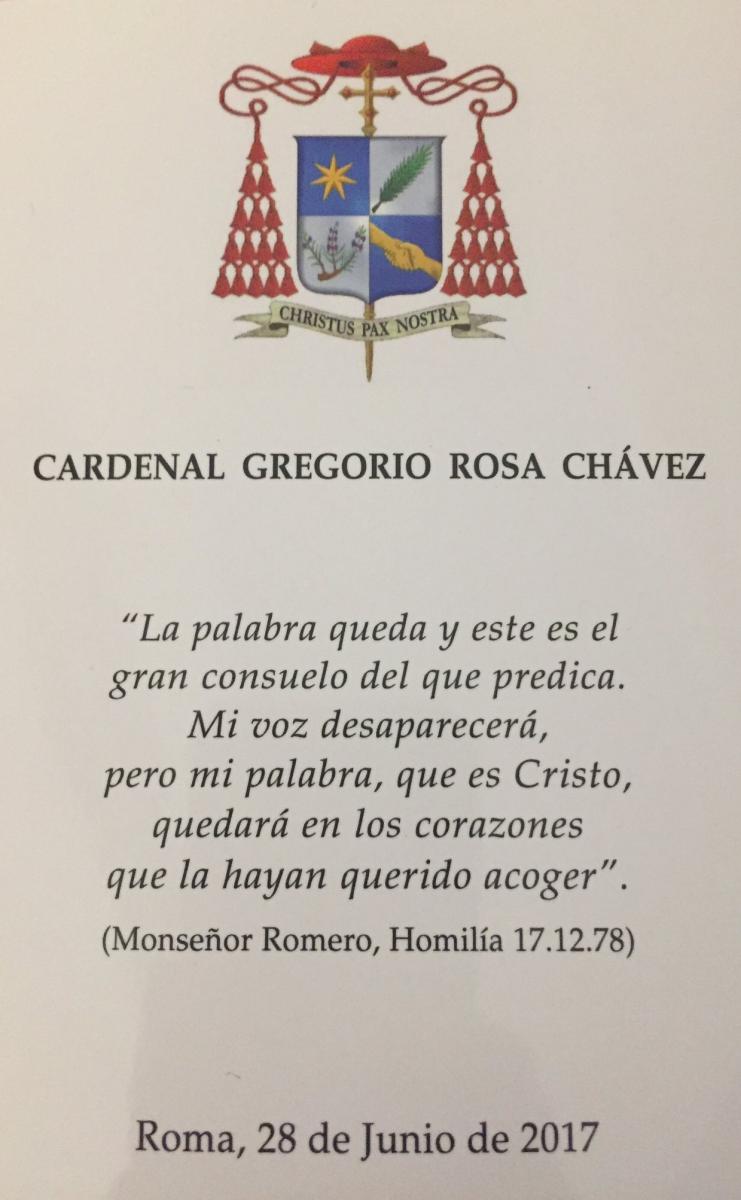 A palm frond is in the next corner, symbol of martyrdom, and here representing all the martyrs of the Salvadoran Church. Bottom left is rosemary, as found on Archbishop Romero's own shield, here acknowledging the Archbishop.
The final quarter has two hands reaching to one another and shaking hands, symbolising the 'option for the poor' - one of the key tenets of Catholic social teaching. 
The consistory which created El Salvador's first cardinal took place at the Vatican on Wednesday, 28 June. 
Cardinal Rosa Chavez's card to mark his becoming a member of the college of cardinals includes a photo of Archbishop Romero and these words from Romero's homily from 17 December 1978:
"The Word will remain and this is the great consolation of the one who preaches. My voice will disappear, but my word, which is Christ, will remain in the hearts of those who have wanted to welcome it."