Saints Together: Romero News 22
Published date:
Read the latest edition of Romero News - out now.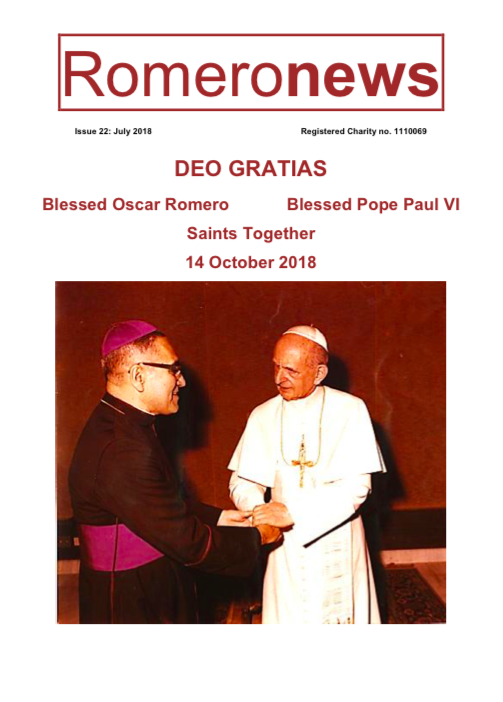 Filled with information about the upcoming canonisation of Blessed Oscar Romero alongside his friend Pope Paul VI, the latest issue of Romero News is available to download HERE.
There is an exclusive interview with Professor Michael E. Lee, author of the excellent, newly published book on Romero, Revolutionary Saint - The theological legacy of Oscar Romero, in which he tells us what he thinks makes Romero so special. 
You can also read a reflection on Romero and Pope Francis' latest Apostolic Exhortation - Rejoice and be glad (Gaudete et Exsultate).
With dates for your diary, and information on a proposed pilgrimage to El Salvador in November 2019, download it now and sit down with a cup of tea for a good read!
To get Romero News either via post or emailed directly to you, please become a 'Friend of Romero' by clicking HERE.