Published date:
Hundreds of people gathered to commemorate the thirty eighth anniversary of the martyrdom of Archbishop Oscar Romero.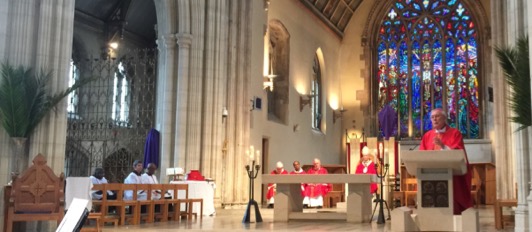 St George's Cathedral, Southwark, houses the National Shrine to Blessed Oscar Romero, including relics of the soon-to-be saint, which sit in a specially commissioned cross. The Cathedral has also been granted special permission by the Vatican to celebrate the Feast Day Mass for Romero on 24 March, which was celebrated by Archbishop Peter Smith.
Bishop John Rawsthorne, emeritus bishop of Hallam, and a Trustee of the Romero Trust, gave the homily in which he reflected on the martyrs of England and Wales, and what it means for Romero to be officially recognised as a saint. 
You can read Bishop John's homily by clicking HERE.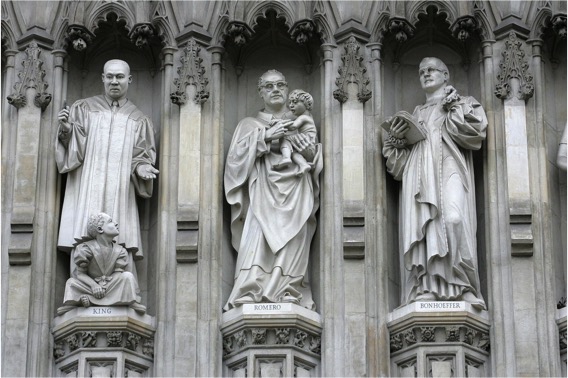 Later on Romero's Feast Day, on the other side of the River Thames, Westminster Abbey celebrated Evensong for the Feast of Blessed Oscar Romero. During the service, for only the second time the choir of the Abbey performed 'A Special Appeal', the anthem by James MacMillan eas commissioned by the Deand and Chapter of the Abbey for the centenary of Romero's birth. This stunning, powerful piece can be heard by visiting the BBC Radio 3 website by clicking HERE.
A truly special day, remembering the life, martyrdom and enduring legacy of the soon-to-be St Oscar Romero!