Romero Week 2020: 40 Years On
Published date:
UPDATE: ALL services and events cancelled
This March sees the fortieth anniversary of the martyrdom of St Oscar Romero.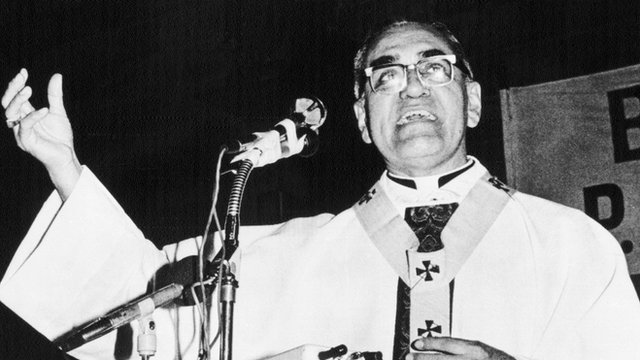 To commemorate the life and legacy of St Oscar Romero, the Archbishop Romero Trust is organising and supporting events across the United Kingdom.
Full list of events, including Mass with Archbishop John Wilson and a pilgrimage to Lindisfarne, below.
The Romero Trust is delighted to welcome Edgardo Colón-Emeric as the guest speaker for Romero Week 2020.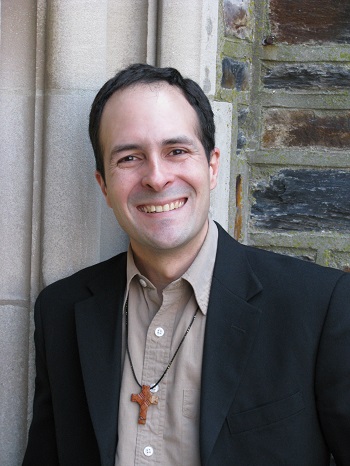 Edgardo, a Methodist theologian, is Associate Professor at Duke University, North Carolina where he is Director of the Centre for Reconciliation.
He is author of the excellent book, Oscar Romero's Theological Vision: Liberation and the Transfiguration of the Poor.
Join us at one or more events to celebrate the life of St Oscar Romero and continue to be inspired by him forty years on.
Saturday, 14 March
Righting the Wrong: screening of the film followed by Q&A
10am, St Thomas of Canterbury Church, Canterbury CT1 2HJ 
Saturday, 21 March
Mass for the Fortieth Anniversary of the Martyrdom of St Oscar Romero, followed by Reception in the Amigo Hall
Celebrant and Preacher: Archbishop John Wilson
12.30pm, St George's Cathedral, Southwark SE1 7HY
Monday, 23 March
Choral Ecumenical Evening Prayer, during which Liverpool Metropolitan Cathedral will receive a relic of St Oscar Romero.
Followed by a performance of the contemporary dance 'Oscar Romero - Portrait of Courage' by Eliot Smith Dance.
6-7pm, Liverpool Metropolitan Cathedral, L3 5TQ
Tuesday, 24 March: Feast of St Oscar Romero
Feast Day Mass
Main celebrant: Bishop Nicholas Hudson
6.30pm, St Ignatius Church, Stamford Hill, London
Feast Day Mass, followed by Latin American Refreshments
7pm, St Nicholas of Tolentino Church, Bristol, BS5 0RE
Saturday, 28 March
Microphones of God - Romero 40 Years On
National Ecumenical Service for the Fortieth Anniversary of the Martyrdom of St Oscar Romero
Preacher: Edgardo Colón-Emeric
11am, St Martin-in-the-Fields Church, Trafalgar Square, London
Sunday, 29 March
BBC Radio 4 Sunday Worship: Passion Sunday and Romero
Preacher: Edgardo Colón-Emeric
8am, BBC Radio 4, broadcast from Wesley's Chapel, City Road, London.
Mass for the anniversary of the martyrdom of St Oscar Romero, including talk from Clare Dixon (Romero Trust & CAFOD).
11am, St Gregory's Church, Weld Bank, Chorley, PR7 3NW
Mass for the Fortieth Anniversary of the Martyrdom of St Oscar Romero, at which a relic of St Oscar Romero will be venerated. Followed by talk by Clare Dixon (Romero Trust & CAFOD) at 7.15pm.
Main celebrant: Archbishop Malcolm McMahon OP, Archbishop of Liverpool. People welcome to come to the Mass, the talk, or both.
6pm, Liverpool Hope University Chapel, L16 9JD  
Tuesday, 31 March
Romero, 40 Years On - Lessons in Transformation
Talk/Lecture by Edgardo Colón-Emeric
1-2.30pm, St Mary's University, Twickenham, Room D121
Wednesday, 1 April
Joy and Hope for the 2020s - Romero 40 Years On
Lecture by Edgardo Colón-Emeric
part of the Romero Freire Institute, Newman University
6pm, Newman University, Birmingham
Thursday, 2 April
Romero 40 Years On - an Ecumenical Inspiration
- the Gethin Abraham-Williams Memorial Lecture with CYTUN
given by Edgardo Colón-Emeric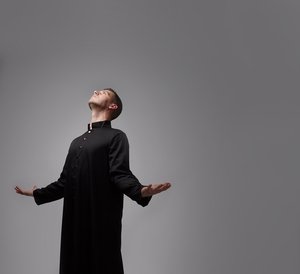 6pm, St Joseph's Cathedral, Swansea
Saturday, 4 April
Microphones of God - Romero 40 Years On
All day pilgrimage to Lindisfarne, Holy Island
includes: Ecumenical Service, Romero Film, prayer and picnics!
Speaker: Edgardo Colón-Emeric
Plus 'Oscar Romero - Portrait of Courage' - contemporary dance performance by Eliot Smith Dance
from 10.30am, with coaches from Newcastle, Middlesbrough and Edinburgh