Published date:
To mark the 38th anniversary of martyrdom of Archbishop Oscar Romero, there are events planned across the UK.
Join us in commemorating the life, martyrdom and legacy of Archbishop Romero, whilst continuing to pray for his imminent canonisation.
Romero Feast Day Mass
Saturday, 24 March at 12.30pm, St George's Cathedral, Southwark
Main celebrant: Archbishop Peter Smith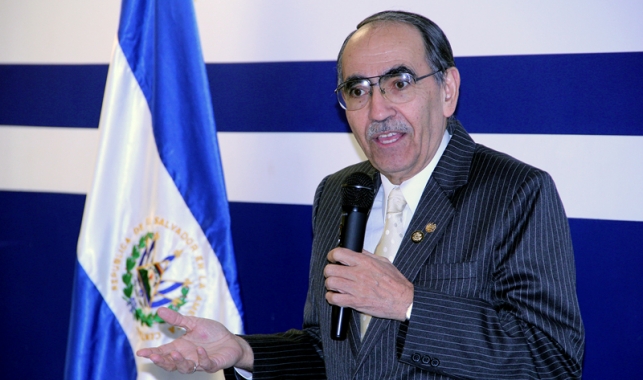 This year's guest speaker for the Romero Week events in March is Rubén Zamora, a distinguished Salvadorean diplomat, academic and social democratic politician with close links to the UK. See below for more on Rubén Zamora.
Events for Romero Week include:
Peace - the Product of Justice and Love 
The ongoing struggle for peace in Romero's beloved El Salvador 
Ecumenical Service at St Martin-in-the-Fields, Trafalgar Square, London with address by Rubén Zamora
Saturday, 17 March at 11.00am
NEW! You can read the address given by Rubén Zamora by clicking HERE.
Romero and the Social Challenges of El Salvador Today, talk by Rubén Zamora
Cardiff: Thursday, 15 March at 7.30pm, Jane Hodge Hall, Cornerstone Centre, Charles St, CF10 2SF
Cambridge: Friday, 16 March at 7.00pm, Wesley Methodist Church, Christ's Pieces
Liverpool: Monday, 19 March at 7.00pm, Hope University (note new time)
Leeds: Tuesday, 20 March at 7.00pm, Mill Hill Chapel, City Square 
Other events include:
The Claim: Archbishop Romero, his people and Pope Francis
Acclaimed Italian/Swiss film
Saturday, 24 February at 2.30pm, Aylesford Priory, Kent
Friday, 9 March at 7.30pm, Jane Hodge Hall, Cornerstone Centre, Charles St, Cardiff CF10 2SF
Tuesday, 20 March at 7.00pm, Brussels
Romero: Heartbeat of El Salvador - stunning play by RISE Theatre
More information and tickets by clicking HERE.
Tuesday, 13 March at 7.30pm, Priory Centre, St Mary's CIW Church, Abergavenny NP7 5ND
Thursday, 15 March at 7.30pm, St John the Baptist Church, Trowbridge, Wiltshire
Friday, 16 March at 7.30pm, St Joseph's Catholic College, Swindon
Tuesday, 20 March at 7.30pm, St Ignatius Church, Stamford Hill, London N15 6ND
Thursday, 22 March at 7.30pm, Northampton Cathedral, Northampton
Friday, 23 March at 7.30pm, St Joseph's Church, Redhill
​Saturday, 24 March at 7.30pm, Parish Hall, Ealing Abbey, London
Wednesday, 28 March at 7.30pm, Notre Dame School, Derriford, Plymouth
Rubén Zamora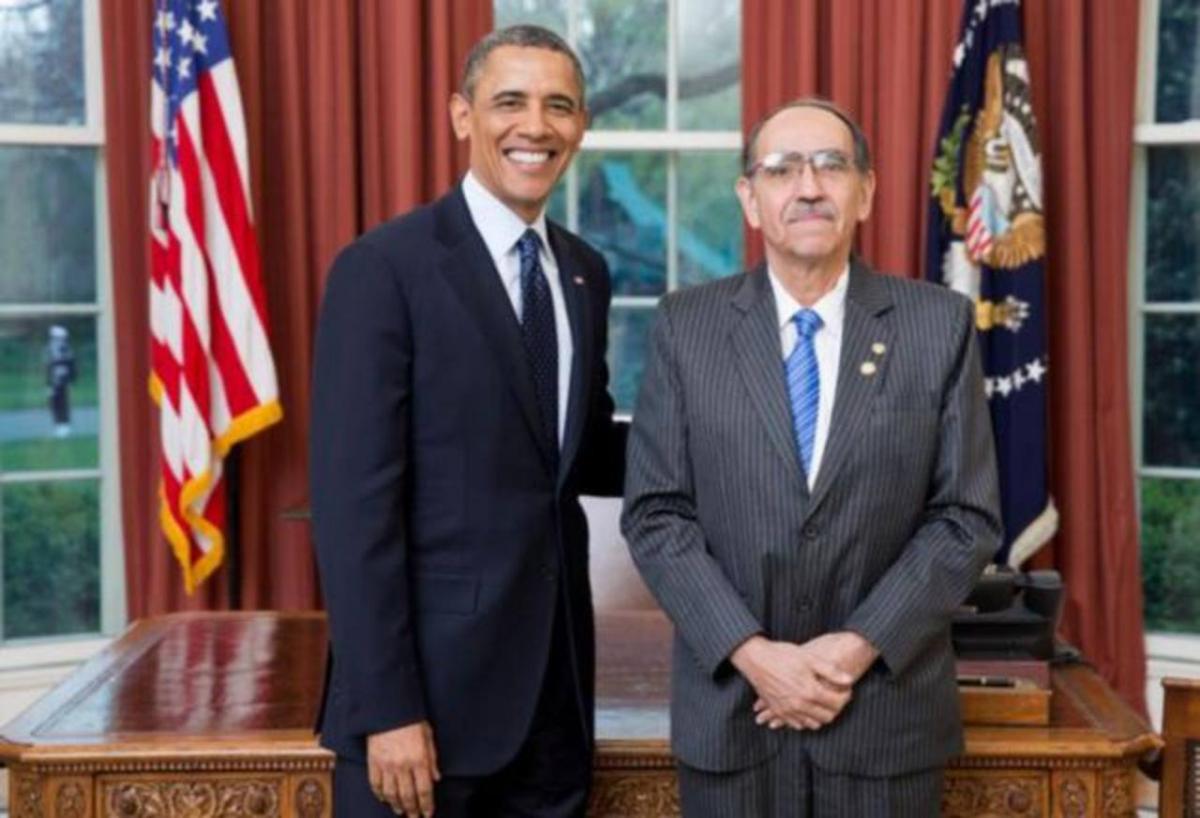 From a devout Catholic family, Rubén Zamora studied for the priesthood for several years before pursuing a career in politics. After a degree in Law in El Salvador he obtained an MA in Political Science from Essex University. As a member of the Christian Democrat Party of El Salvador, Rubén Zamora (right with President Obama) served briefly in the cabinet of the 1979 reformist government, resigning in early 1980 in protest at the escalation of repression. His brother, the Attorney General Mario Zamora, was assassinated by a right wing death squad in February 1980. Throughout the war in El Salvador Ruben Zamora was a passionate advocate for peace, and as a founding member of the political opposition front, FDR, he travelled the world to build diplomatic support for peace negotiations. Due to threats against his family, he was forced to spend some years in exile but after the Peace Accords in 1992, he stood as presidential candidate of the FDR-FMLN centre-left coalition.
During the 1990s, he served as Vice President of the National Assembly and as a member of the National Peace Commission, and he founded and led the United Democratic Centre party. He has taught political science at several Universities in Central America as well as in Stanford University and Essex, worked as an advisor on democratisation in Africa and has published many works on Salvadorean politics.
In late 2017 Ruben Zamora stepped down from his post as El Salvador's permanent representative to the United Nations having served previously as the country's Ambassador to the United States and Ambassador to India.
He is currently based in El Salvador as an advisor to the Minister of Foreign Affairs.