Romero News: Roses in December
Published date:
The twenty-seventh edition of Romero News is out now.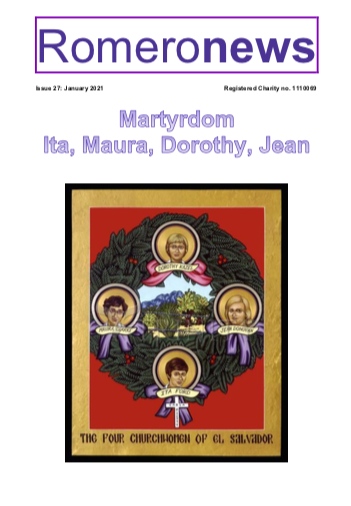 It focuses on last December's fortieth anniversary of the martyrdom of Ita Ford, Maura Clarke, Dorothy Kaizen and Jean Donovan, missionaries in El Salvador who were brutally killed in December 1980. 
The edition includes the words of Pope Francis to mark the anniversary, an inspirational reflection by Gemma Simmonds cj, and an article on the case for their recognition as saints. 
Also inside is an update on last year's trial in Madrid of one of the suspects who ordered the massacre of the UCA Martyrs in 1989, and a story about the latest parish to take St Oscar Romero as its patron.