Published date:
The latest edition of Romero News is out now!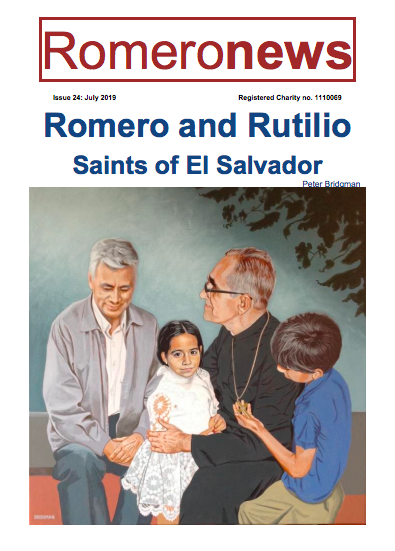 Filled with reflections about St Oscar Romero, news about the process towards Fr Rutilio Grande SJ being recognised as a 'blessed', and updates from Romero's beloved El Salvador, it's a must read. 
You can download Romero News by clicking here.
It includes 'Conversion, Commitment and Contradiction: Francis and Romero' - an exploration of St Oscar Romero and Pope Francis by Carlos Colorado, leading expert on Saint Oscar Romero and the creator of the excellent SuperMartyrio blog.
There is also a review by David McLoughlin of the latest book exploring Romero's theological vision, and Clare Dixon reports on news from El Salvador. 
Download and read it now!
To receive Romero News in the post, become a 'Friend of Romero'. More details here.