Published date:
The latest Romero News is out now!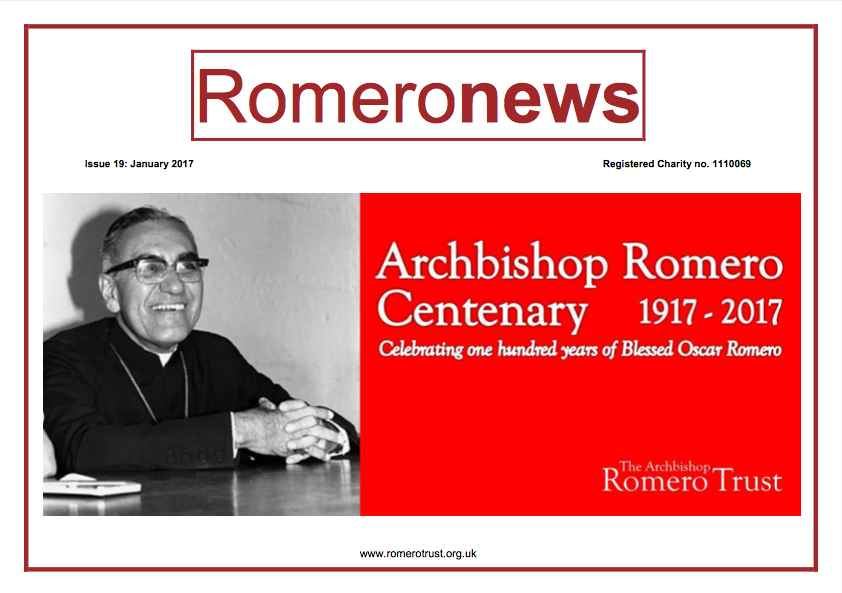 Friends of the Romero Trust should have already received this packed-edition of Romero News either in the post or via email. 
Full of the latest information about this Romero Centenary year, it also includes an abridged essay by the Jesuit theologian Martin Maier on Romero and Liberation Theology. For the full essay click HERE.
There is a moving, personal account from the new Ambassador to the UK for El Salvador, Lidia Elizabeth Hayek Weinmann, about Archbishop Romero - a man she knew and who would bring Holy Communion to her grandmother.
Bishop John Arnold also shares his first experience of El Salvador and its people from last November. 
You can read it now by clicking HERE.