Romero Lecture 2017: Gustavo Gutiérrez
Published date:
For the final event of this Romero Centenary Year, we are delighted that the 'father of liberation theology', Fr Gustavo Gutiérrez, is flying to join us from Peru.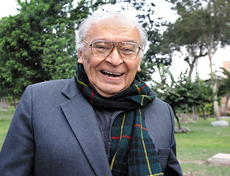 This inspirational theologian and Dominican priest will share of his vast knowledge and experience of living out the option for the poor. 
The lecture is in conjunction with the Las Casas Institute at Blackfriars, Oxford. 
It will take place on Thursday, 30 November 2017 at 5pm. Venue tbc. Please check back here for more information, and follow us on Twitter @RomeroTrust for the latest information.