Romero Centenary Pilgrimage to El Salvador 2017
Published date:
Join us on pilgrimage to El Salvador this November as part of the Centenary of the birth of Blessed Oscar Romero.
The Archbishop Romero Trust is organising our third pilgrimage to El Salvador. It will take place from 13-25 November 2017 and bookings are now open.
Over eleven days the pilgrimage will give the opportunity to visit the "holy places" associated with Blessed Oscar Romero and the martyrs of El Salvador and to meet with people who lived through the troubled times and are now working to rebuild their society and country. It involves departure from London on Monday November 13th and a return into London Heathrow on Saturday morning November 25th. It is arranged in conjunction with the experienced Travel and Pilgrimage Organizer, Anthony Coles, who will accept bookings and provide details of the planned journey and programme.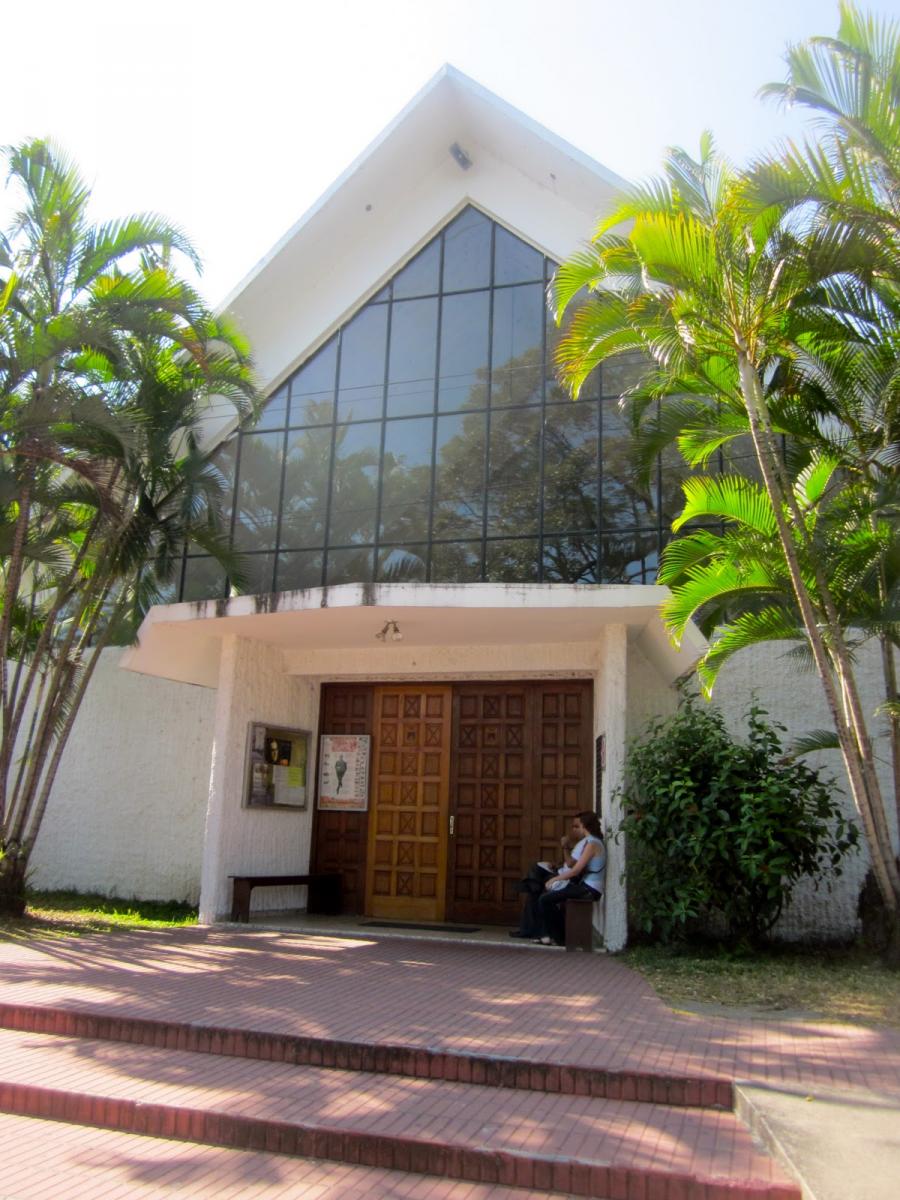 The pilgrimage will include a morning at the Carmelite Hospital where Archbishop Romero lived, and Mass in the Chapel there where he was assassinated in 1980 (see right), and a visit to the Cathedral where he preached his famous homilies and where he is buried in the crypt. We shall go to the place where four US religious women were raped and killed in that same year and we shall spend time at the University where the six Jesuits and their housekeepers were gunned down in November 1989. We shall travel outside the capital city to Ciudad Barrios, Romero's birthplace, to Aguilares, the site of Fr Rutilio Grande's murder, and to El Mozote where one of the worst massacres of the civil war took place. Additionally, we shall make an excursion to the lakeside town of Suchitoto. Museum visits and lunch by the Pacific Ocean are also included in the schedule. There will be a visit too to one of the poorer troubled areas of the capital city in the company of one of the religious team working there. Talks, special masses and prayer services are included in the programme.
Clare Dixon, Julian Filochowski and Bishop John Rawsthorne, together with Anthony Coles, will accompany the pilgrims; and the group will not exceed thirty persons in all. We are booked to stay in the Centro Loyola in San Salvador run by the Central American Jesuit Province. The centre provides guest accommodation in simple furnished en-suite single and twin-bedded rooms.
The cost of the pilgrimage will be £1699 per person inclusive of flights to and from London, accommodation, meals and the full programme in El Salvador – but may have to be adjusted in the event of fluctuations in the dollar-sterling exchange rate.
For further information and to make a booking or to reserve a place on the pilgrimage please contact:  Anthony Coles, 18 Maresfield Gardens, London NW3 5SX. Tel: 020 7431 3414    Fax: 020 7794 7803   Email: arctc@btinternet.com