Published date:
On Saturday, 12 August, five hundred people gathered in St George's Cathedral, Southwark, to commemorate the one hundredth birthday of Blessed Oscar Romero.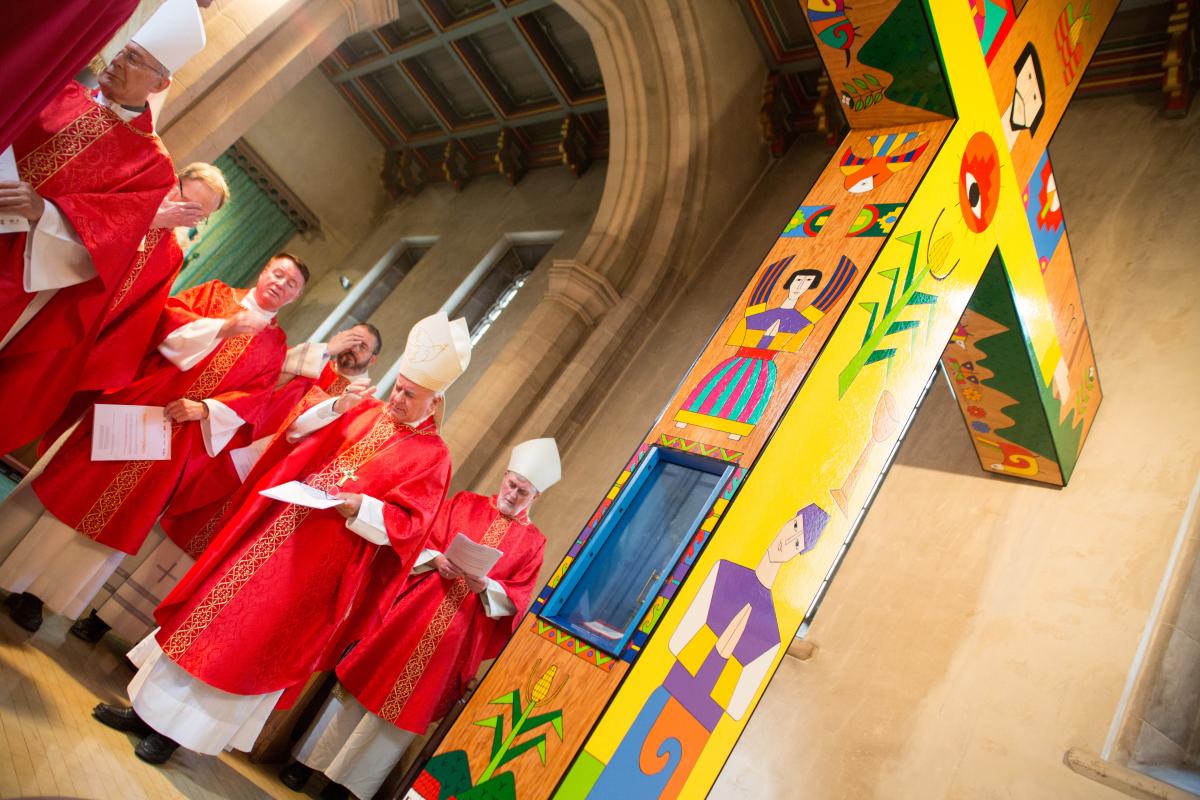 Archbishop Peter Smith of the Archdiocese of Southwark was the main celebrant at the Mass. Archbishop Vincenzo Paglia travelled from Italy to deliver the homily. The Archbishop is President of the Pontifical Academy for Life; Grand Chancellor of the St John Paul II Pontifical Institute for Studies on Marriage and Family. He is also the postulator of the cause for the canonisation of Archbishop Romero - the main person at the Vatican promoting Romero being formally recognised as a saint.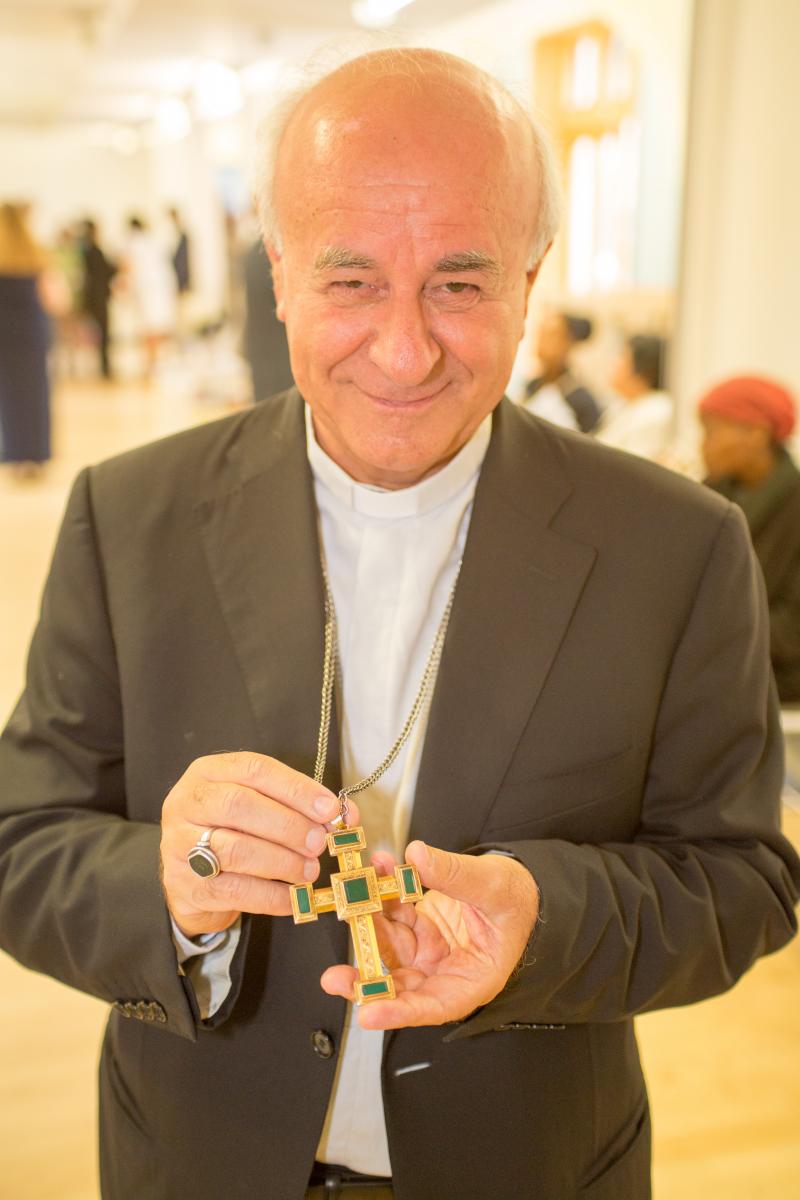 In his homily, Archbishop Paglia spoke about Romero's life and enduring legacy. Reflecting on martyrdom, he challenged that 'This is the meaning of martyrdom. Love for Jesus and for the poor is greater than love for oneself', and as such it is something we are all called to live out. You can read the Archbishop's homily HERE.
The Archbishop was wearing Archbishop Romero's pectoral cross.
Music at Mass was provided by CJ Olding of Wheatsheaf Music and included the Romero Hymn which he wrote especially for this centenary year. You can download the hymn HERE.
Canon Alan McLean animated the liturgy, with many members of the Most Holy Trinity Church, Dockhead, where he is parish priest, helping form the choir.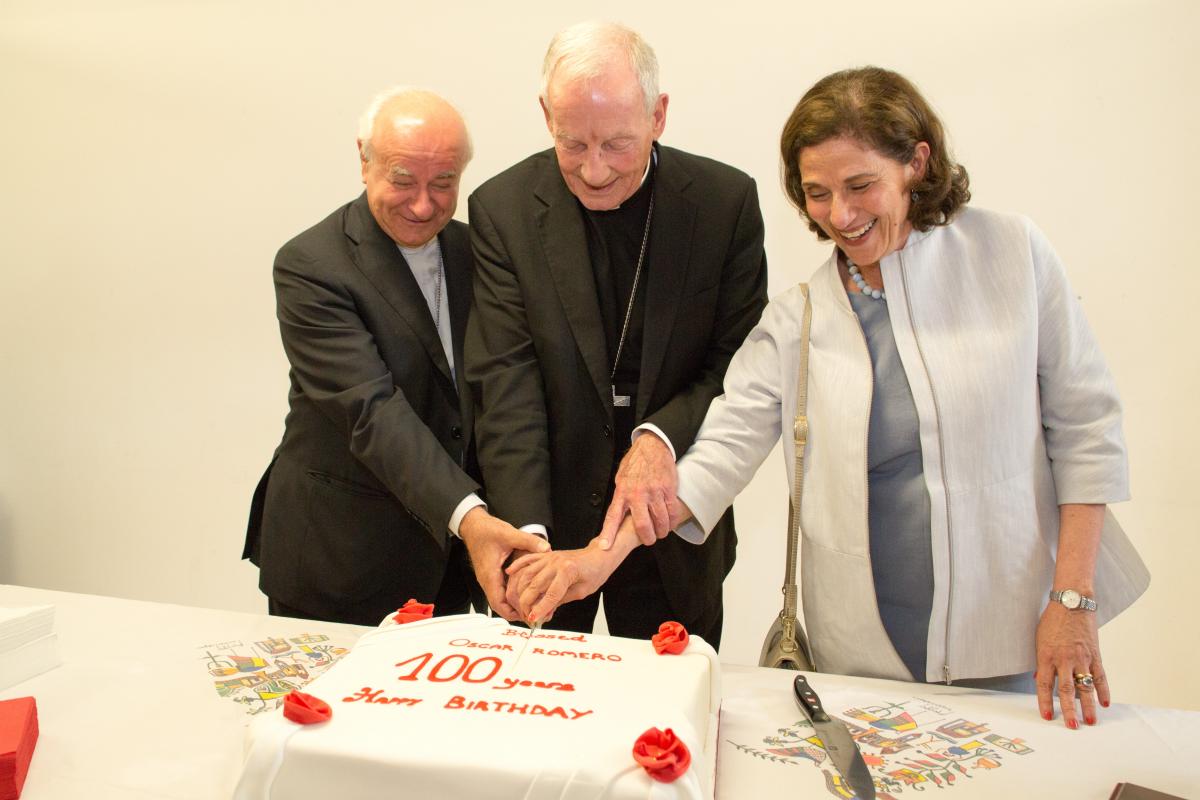 After Mass, a toast was raised as we sang 'Happy birthday, dear Oscar', and Archbishops Smith and Paglia were joined by the Ambassador of El Salvador to the UK to cut the birthday cake. Speaking at the toast, Archbishop Paglia hoped that next year we can all gather in Rome for the canonisation of Archbishop Oscar Romero!
Many thanks to all who helped the very special celebration for Blessed Oscar Romero such a joyous event. 
Photographs thanks to Sophie Stanes of Life Through a Lens photography.