Published date:
2017 marks the 100th anniversary of the birth of Blessed Oscar Romero.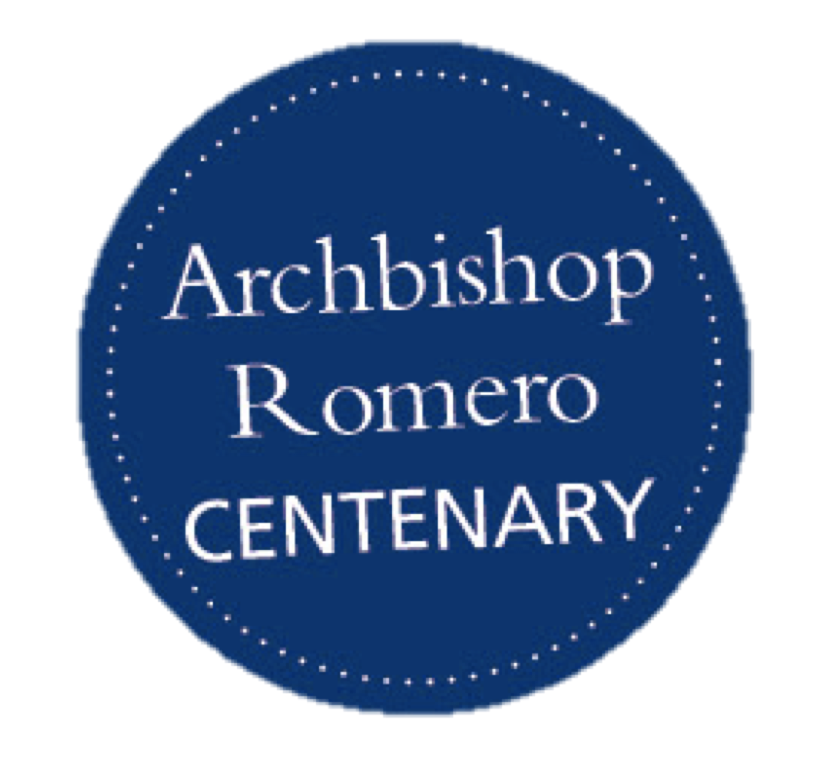 In El Salvador it has been declared the Year of Romero. Throughout the world people are celebrating the life, witness and enduring legacy of the Archbishop of San Salvador. 
A series of events, including services and lectures, are planned across England, Wales and Scotland. Information about the events is below and available to download as a pdf here. Updates will be available on this website, as well as on the Trust's Twitter and Facebook pages. 
Romero Week: March 2017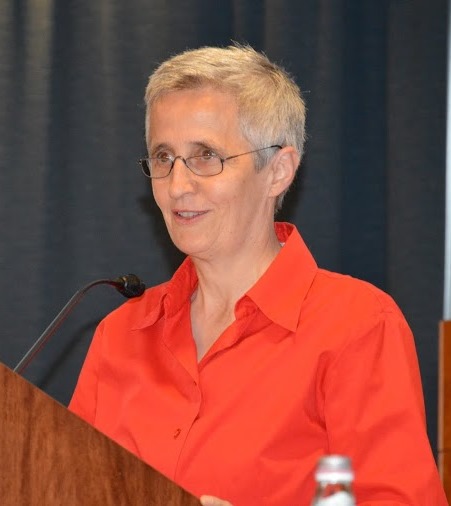 Sr Martha Zechmeister CJ (right) teaches theology at the UCA in San Salvador. She is the guest speaker for Romero Week.
She will speak on The Secret of Romero: Passion for God and Compassion for the Poor.
You can download a flyer to advertise the events HERE.
Saturday, 18 March – St Mary's Cathedral, Wrexham LL11 1RB
12noon Mass with Bishop Peter Brignall; 2pm talk
Sunday, 19 March – Cathedral of Christ the King, Liverpool L3 5TQ
11am Mass with Archbishop Malcolm McMahon OP including blessing of new Romero statue
Monday, 20 March – Lauriston Jesuit Centre, Edinburgh EH3 9DJ
7.30pm service and lecture
Tuesday, 21 March – St Aloysius College, Glasgow
7pm service and lecture
Thursday, 23 March – St Marie's Cathedral, Sheffield S1 2JB
7pm lecture
Friday, 24 March – St George's Cathedral, Southwark SE1 7HY
12.30pm Mass with Bishop Patrick Lynch SSCC on the feast day of Blessed Oscar Romero, followed by light refreshments
7pm performance of Romero - Heartbeat of El Salvador by RISE Theatre at All Saints Church, Sale M33 5WL with CAFOD Shrewsbury
7.30pm talk at St Thomas of Canterbury Church, Canterbury CT1 2HJ
Saturday, 25 March – St Martin-in-the-Fields, Trafalgar Square, London
11am Ecumenical Service
2pm talk by Fr Jim O'Keefe at Sacred Heart Church, Queen Street, Colne BB8 9NB (tea/coffee from 1.30pm; Mass at 3pm) - Justice and Peace Association (Caritas, Diocese of Salford)
4pm talk at St John the Evangelist Church, Horsham RH12 2PJ
Nonviolence: The Witness of Oscar Romero and the Nonviolence Initiative of the Catholic Church
Tuesday, 25 April - Oxford Place Centre, Leeds LS1 3AX at 7pm
Talk by Bishop Kevin Dowling CSSR of Rustenburg Diocese, South Africa, and Co-President of Pax Christi International, alongside Pat Gaffney, General Secretary of Pax Christi UK.
Romero's Birthday
Saturday, 12 August – St George's Cathedral, Southwark SE1 7HY
12.30pm Mass with Archbishop Peter Smith; preacher: Archbishop Vincenzo Paglia marking the 100th birthday of Blessed Oscar Romero
Romero Day
Saturday, 23 September – London
With activities and events to mark the Romero Centenary, culminating in
3.15pm Evensong at Westminster Abbey; preacher – Lord Rowan Williams
including the debut of a new piece by James MacMillan, commissioned for the occasion
Romero Pilgrimage 2017
13-25 November. In this special year, follow in the footsteps of Romero on a pilgrimage to El Salvador. Visit where Romero was born, as well as where he was martyred on 24 March 1980. An incredible, unforgettable experience. More information from Anthony R. Coles: arctc@btinternet.com or call 020 7431 3414.
Romero Lecture 2017
Thursday, 30 November – Las Casas Institute, Blackfriars, Oxford
5pm, Romero Lecture 2017: Gustavo Guttiérez OP, father of liberation theology
There are also events being planned in Birmingham and Plymouth during the year. Details to follow.