Romero and Liberation Theology
Published date:
In August 2015, the German Jesuit theologian, Martin Maier, gave a talk on Archbishop Romero's relation to liberation theology.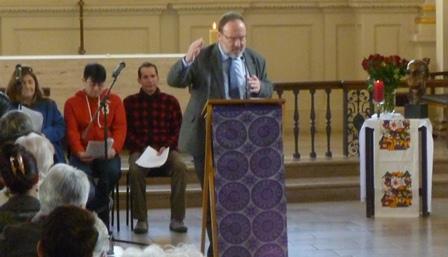 Many people ask about Romero's views on liberation theology and how he related to it. This enlightening presentation was originally given in Spanish at the Jesuit University (the UCA) in San Salvador. 
The Trust has translated the text of Maier's talk and it is available HERE.
Martin Maier was the Trust's guest for Romero Week in 2014 when he spoke on Archbishop Romero and the Joy of the Gospel. You can read his talk from then HERE.