Relic of St Oscar Romero in Liverpool
Published date:
On Thursday October 14th, the Archdiocese of Liverpool received a first-class relic of St Oscar Romero.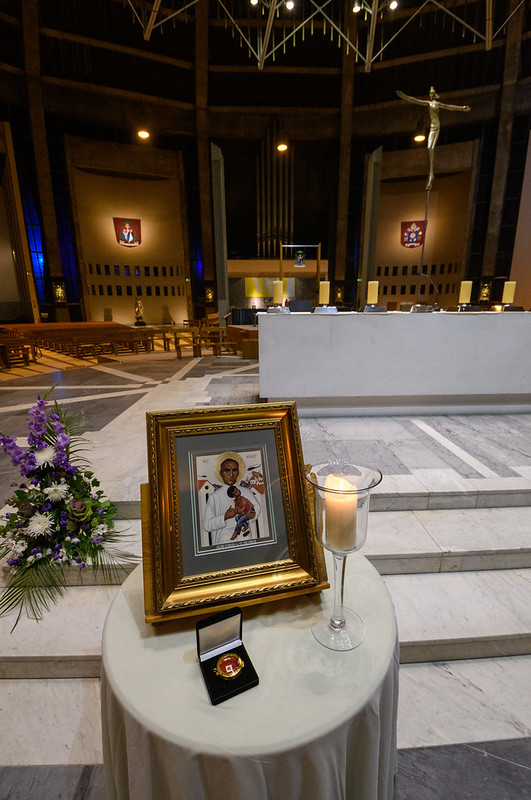 For the third anniversary of Romero's canonisation, a special Romero-focused Choral Evening Prayer was celebrated in Metropolitan Cathedral of Christ the King, Liverpool. Archbishop Malcolm McMahon OP presided.
During the Service the first-class Romero relic was presented by the Archbishop Romero Trust to the archbishop for permanent display in the cathedral alongside the Romero bust.
Fr Stephen Pritchard reflected on Romero's inspiration to the diocese following his visit to El Salvador with CAFOD, whilst Dr Jan Graffius offered a fascinating insight into the provenance of the relic.
You can watch the service again below. You can also read the address by Dr Jan Graffius, The Care and Preservation of St Oscar Romero's Relics, by clicking HERE.
Images from the service can be viewed on the Archdiocese of Liverpool's Flickr site.