Pope Francis presented with Romero homilies
Published date:
At the General Audience in St Peter's Square, Rome on Ash Wednesday the Archbishop Romero Trust presented to Pope Francis a complete set of the homilies of Archbishop Romero translated into English.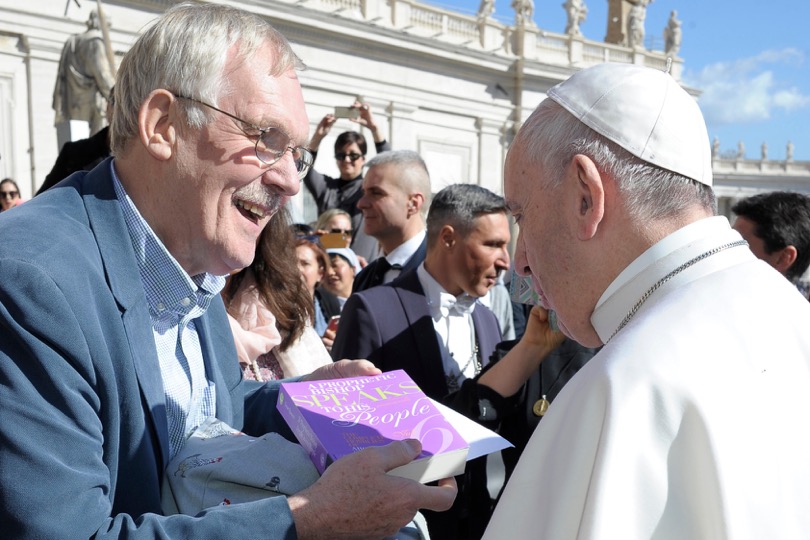 Julian Filochowski, Chair of the Trust, explained to Pope Francis that this was part of an effort to make available to the English-speaking world the inspirational teaching and testimony of Archbishop Romero, living out the option for the poor in our own times. It is also a way to 'globalise' the enduring legacy of the martyred Archbishop of San Salvador. 
The Trust expressed to Pope Francis the fervent hope that this year of celebration of the centenary of Blessed Oscar Romero's birth might also be the year of his canonisation in Rome.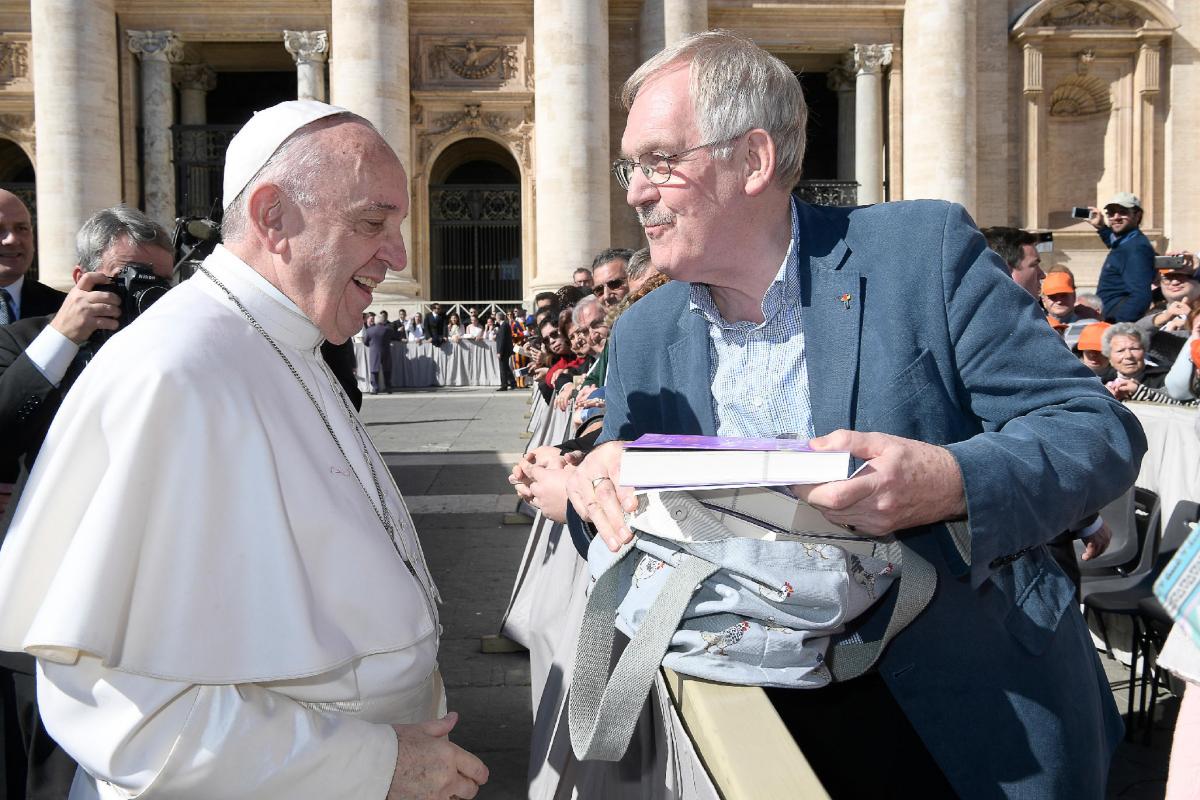 In the letter which accompanied the set of homilies presented to the Pope, the influence of Romero to today was acknowledged, alongside the closeness between Romero and the current pontificate: 
Monseñor was a paradigm example of a faith which authentically practised justice and today inspires not only the communities in Central America but also Christians in England, in Colombia, in Africa and in Asia. He is an icon for your pontificate alongside Francis of Assisi; he is a focus of ecumenical unity for the 21st century, admired and embraced with great affection by Anglicans, Lutherans and of course by us, the Catholics of the Universal Church.
Pope Francis showed real interest in the volumes and accepted them with a beaming smile.
The full six volumes of Romero's homilies from his time as Archbishop of San Salvador are now available for the first time in printed form in English. All 193 homilies that were broadcast to the nation by radio have been transcribed and published under the title, A Prophetic Bishop Speaks to His People by Convivium Press, supported by the Archbishop Romero Trust. They are available via Amazon.