Published date:
The latest Romero News is out now!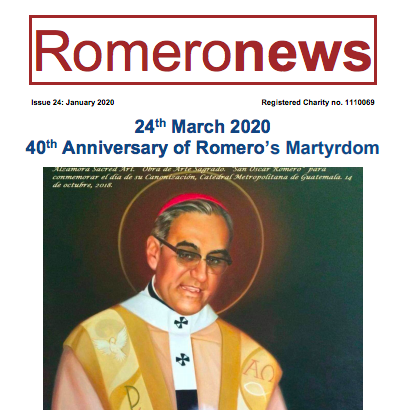 It's packed with the latest news about St Oscar Romero, his legacy, and his beloved country of El Salvador.
There is also all the information about upcoming events to mark the 40th anniversary of the martyrdom of Archbishop Romero.
Download it now by clicking HERE. And why not share it with a friend?