Published date:
We are pleased to announce that a new hymn has been composed to celebrate the Romero Centenary.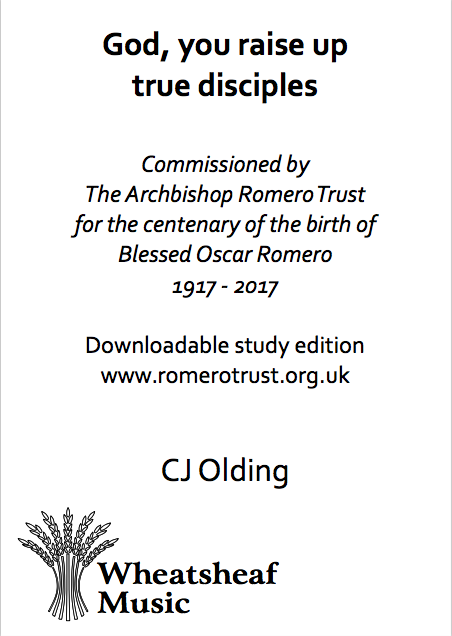 Based on themes from Romero's homilies, the lyrics and music have been written by Chris Olding of Wheatsheaf Music. 
'God, you raise up true disciples' both affirms and challenges us in our call to work for justice, reconciliation, peace and the common good of all God's people.
The beautiful, inspiring lyrics can be sung to the familiar tunes of Blaenwern (Love Divine, All Loves Excelling) and Ode to Joy. However, the tune composed especially for the hymn is easy to pick up and sing. 
You can download a study edition of the music from the Archbishop Romero Trust site. For full music editions, please visit the not-for-profit Wheatsheaf Music to purchase the music by clicking HERE.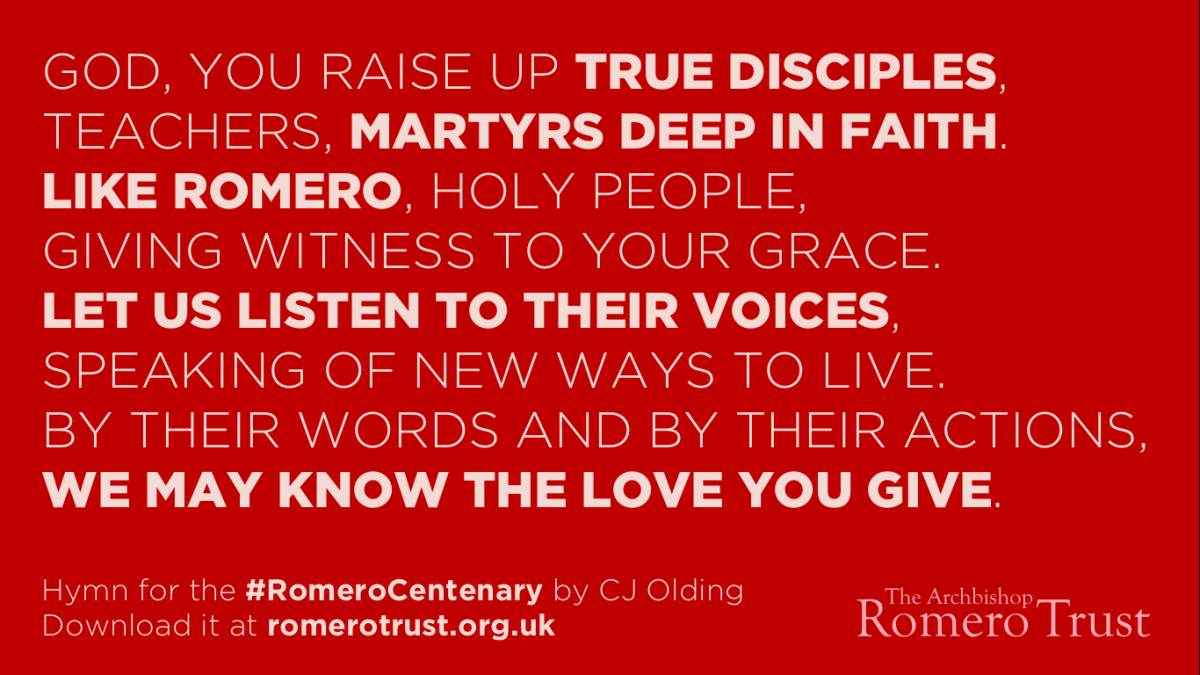 The Archbishop Romero Trust is incredibly grateful to Chris Olding for accepting the commission to write this beautiful hymn.