Martyrs: Rutilio Grande and Companions
Published date:
Pope Francis has declared the martyrdom of the Jesuit priest, Rutilio Grande SJ, and his companions Manuel Solórzano and Nelson Rutilio Lemus.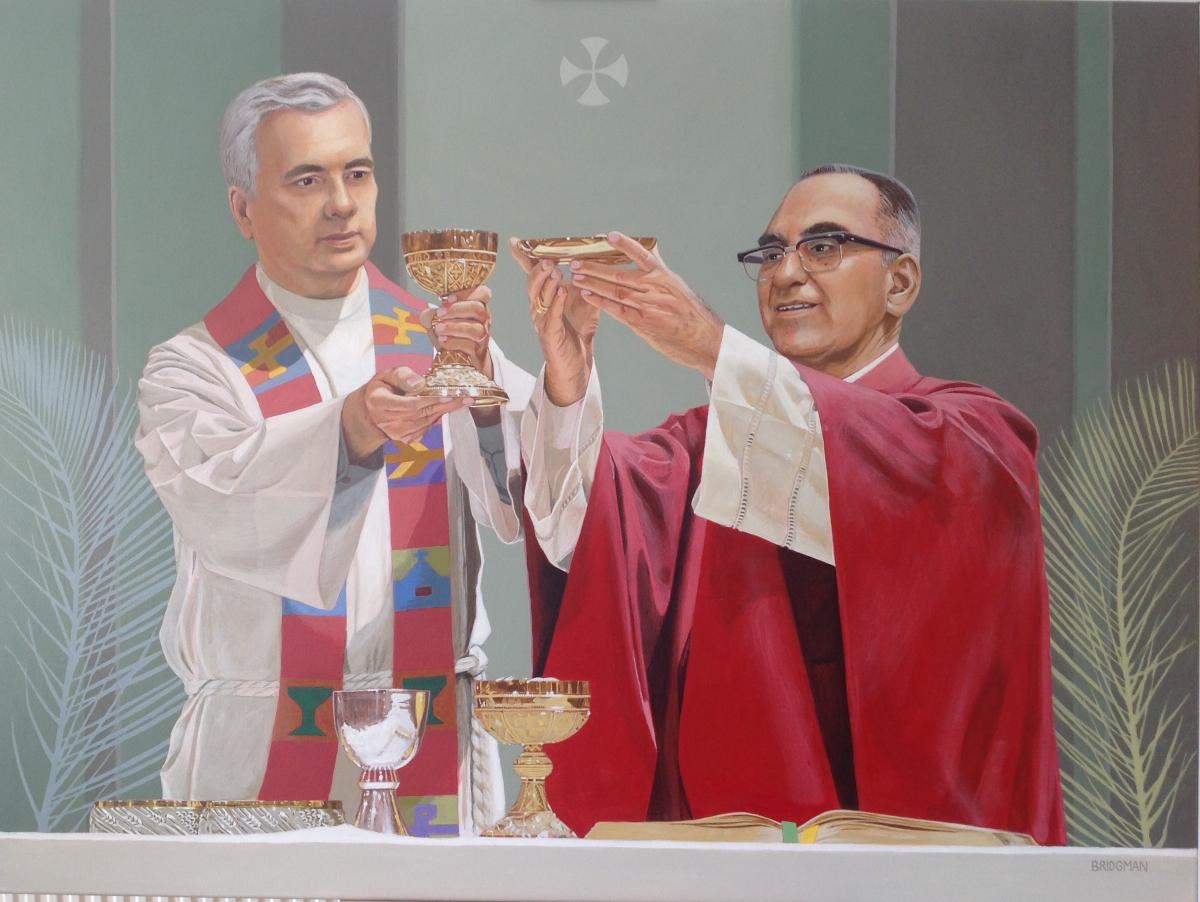 Like Romero (seen together with Grande in a picture by Peter Bridgman), their martyrdom - on 12 March 1977 - is seen to have been in hatred of the faith. 
This official recognition of their martyrdom means that they may soon be beatified - declared 'blessed'. 
Fr Rutilio Grande's martyrdom marked the beginning of a campaign of persecution of the Church in El Salvador.
Rutilio was assassinated on 12 March1977 together with his sacristan, Manuel Solorzano (71 years old) and young assistant, sixteen year old Nelson Lemus. They were shot by a death squad as they drove from Aguilares to celebrate Mass in the village of El Paisnal. The killings occurred less than three weeks after Oscar Romero was named Archbishop of San Salvador. As a Jesuit priest Rutilio had served, ten years earlier, on the staff of the seminary in San Salvador where Oscar Romero came to live - and they became friends.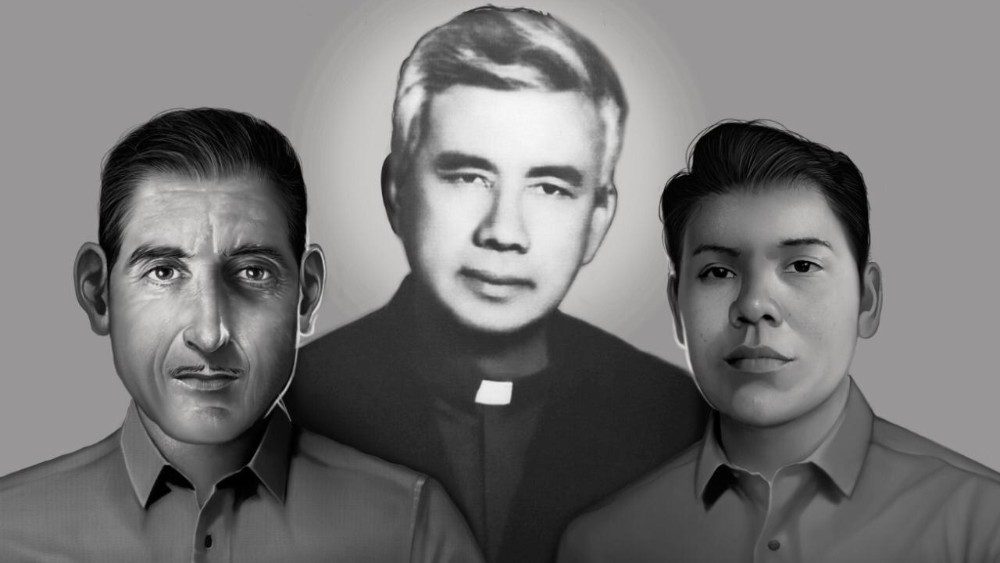 Rutilio preached and spoke with passion and clarity about the injustices suffered by the rural population and he stood with them as they organised to seek land reform and social development. The landowners came to see Rutilio's pastoral programmes as a great threat to their interests. 
The killing of this Salvadoran priest was a huge shock, but especially to Rutilio's friend Archbishop Romero. Romero determined to follow the same path taking the side of the poor and exploited that Rutilio had pioneered - and it put Romero on the road to his own Calvary three years later. 
For more on Rutilio Grande SJ, please click HERE.