Evensong at Westminster Abbey
Published date:
HE Mrs Elisabeth Hayek Weinmann, Ambassador of El Salvador, attended Evensong commemorating the centenary of the birth of Blessed Oscar Romero at Westminster Abbey on Saturday 23rd September.
You can listen to a recording of Lord Williams' sermon HERE and read a transcript of it HERE.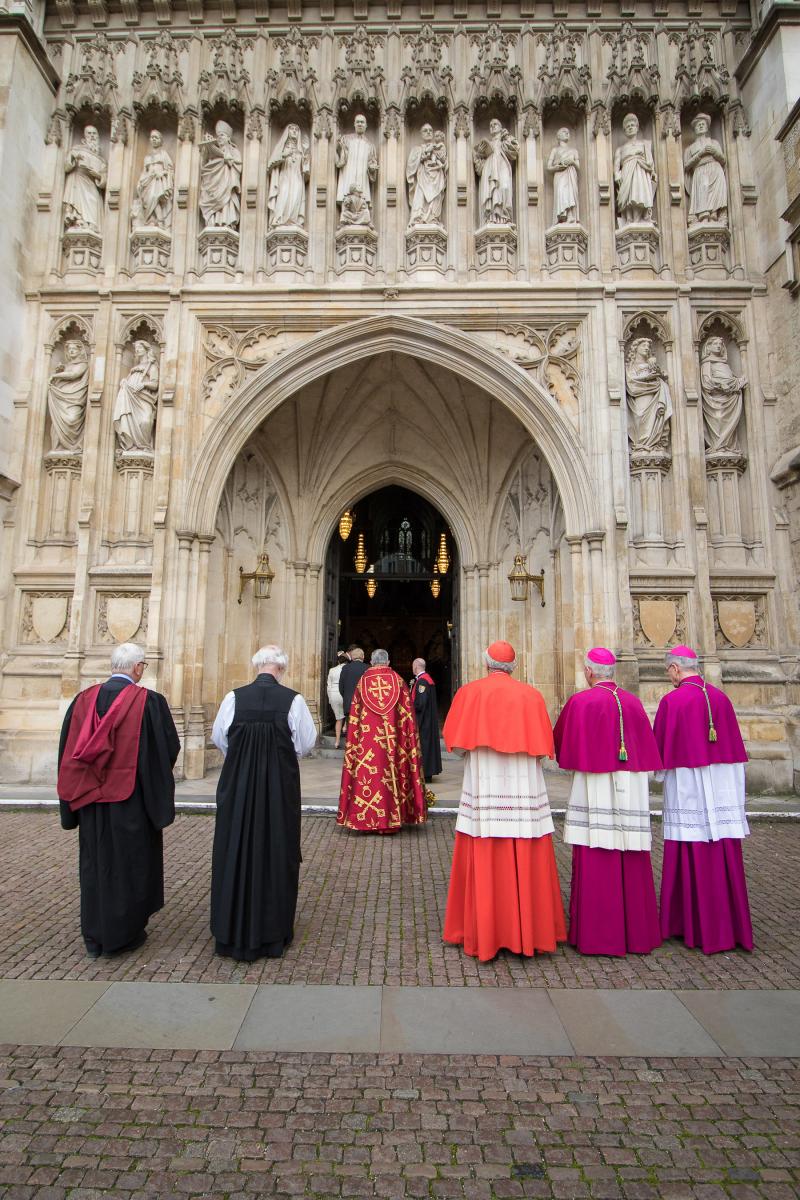 Oscar Romero (15th August 1917 – 24th March 1980) was a prelate of the Catholic Church in El Salvador, who served as the fourth Archbishop of San Salvador. Week by week from his pulpit during his three years as Archbishop, Romero confronted the military regime which governed El Salvador. He denounced the human rights violations, the political violence, the corrupt system of justice, the iniquitous land tenure system, and the suffering of El Salvador's poor.
On 24th March 1980 he was shot dead as he celebrated Mass in the chapel of the hospital where he lived. He is one of the 20th Century Martyrs whose statues were placed in 1998 above the Great West Door of the Abbey. He was beatified by Pope Francis in 2015.
During the service, a relic of Archbishop Romero - a piece of the blood-stained alb in which he was martyred - was displayed on the High Altar in a reliquary designed by the Salvadoran artist Fernando Llort.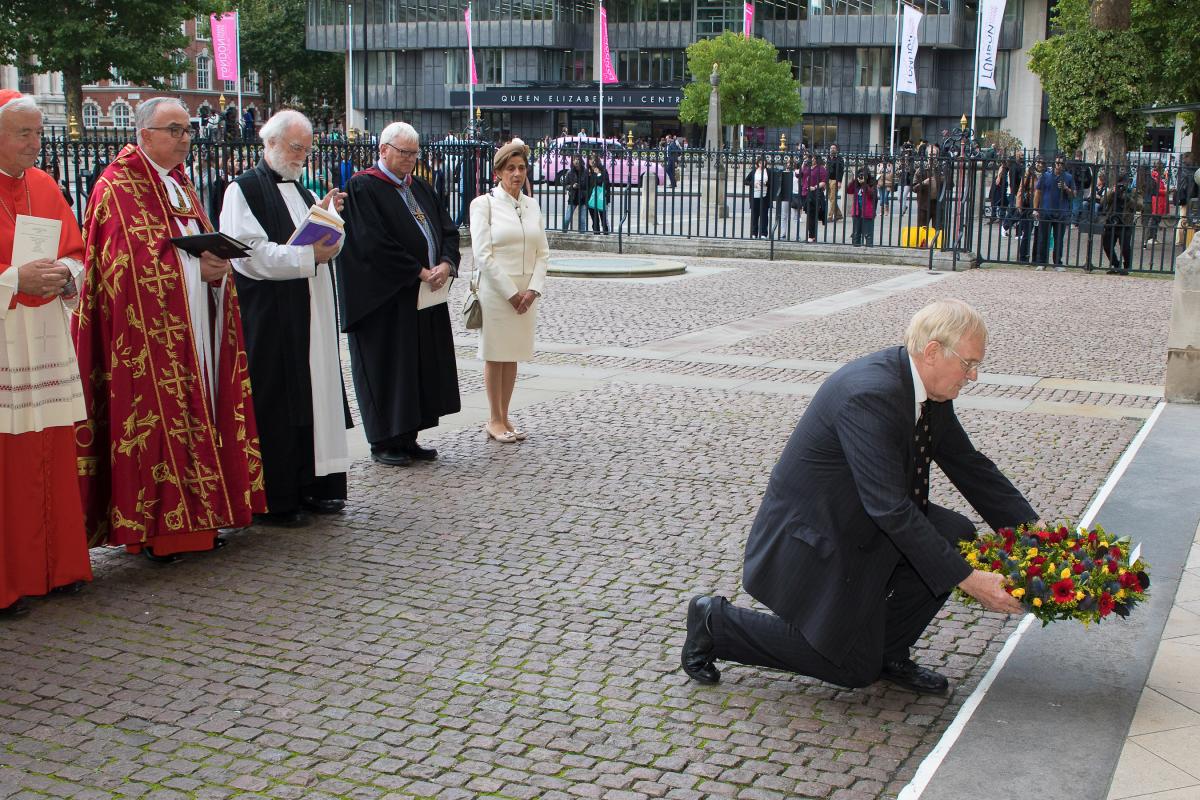 Julian Filochowski, Chair, Archbishop Romero Trust, laid a wreath beneath Romero's statue the start of the service.
The Welcome was given by the Dean of Westminster, the Very Reverend Dr John Hall, who also led the Act of Rededication and pronounced the Blessing.
An audio extract from a Homily given by Archbishop Romero at Mass on Sunday 23rd March 1980 in the Basilica del Sagrado Corazon, San Salvador, was played.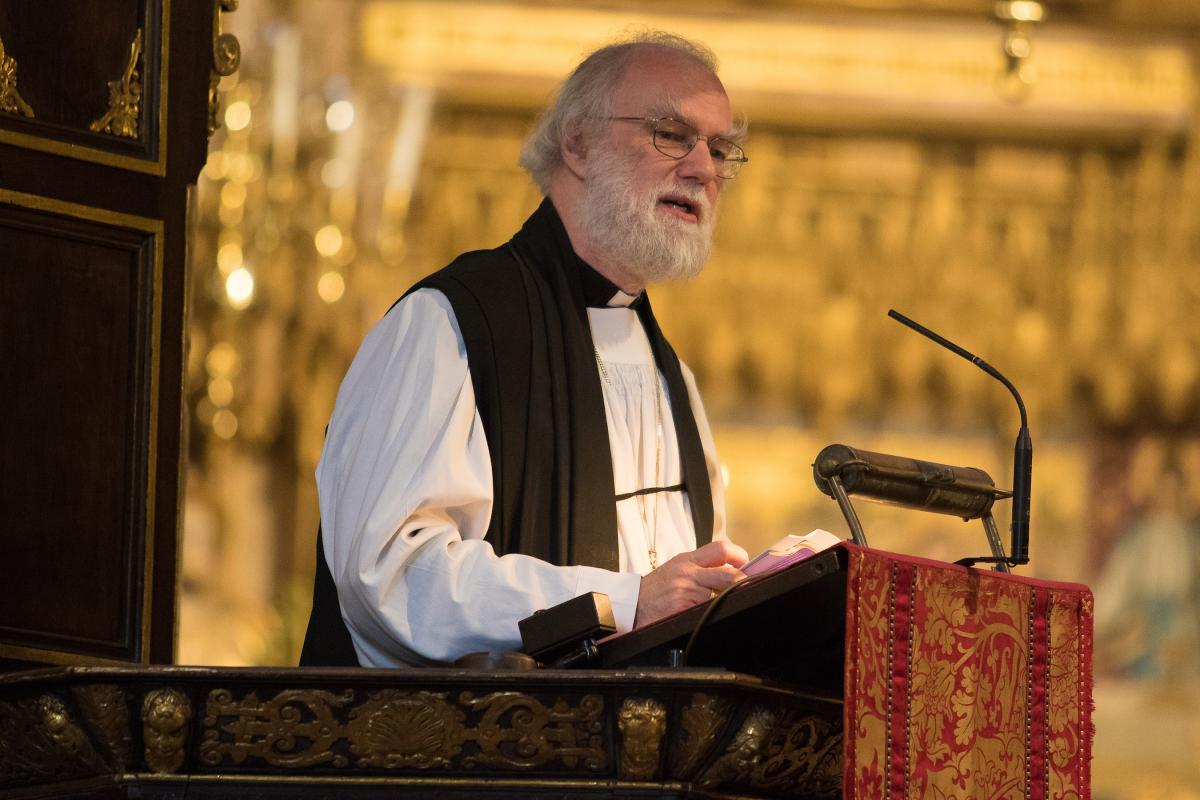 The Sermon was given by The Right Reverend and Right Honourable The Lord Williams of Oystermouth.
Loretta Minghella OBE, Chief Executive, Christian Aid, read Isaiah 61: 1 - 9; and Julie Etchingham, CAFOD Ambassador, read St James 2: 5 - 13.
Prayers were led by the Reverend Christopher Stoltz, Minor Canon and Precentor, and said by His Eminence Cardinal Vincent Nichols, Archbishop of Westminster, and the Reverend Anthony Ball, Canon in Residence.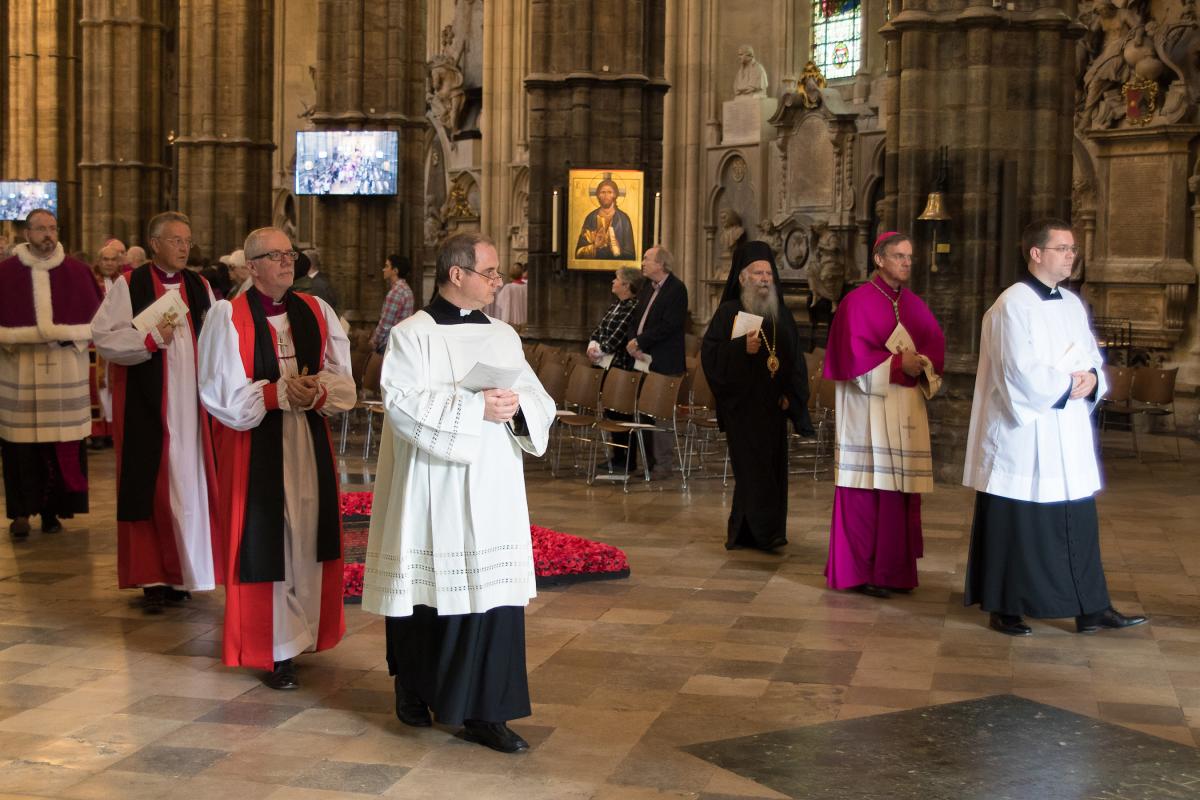 Among those seated in the Sacrarium were the Most Reverend Peter Smith, Archbishop of Southwark, and HE The Most Reverend Edward Joseph Adams, Apostolic Nuncio.
The service was sung by the Choir of Westminster Abbey conducted by James O'Donnell, Organist and Master of the Choristers. The organ was played by Matthew Jorysz, Assistant Organist, and before the service by Benjamin Cunningham, Organ Scholar.
The service was recorded and broadcast by BBC Radio 3. Listen again HERE.
The service was the occasion for the first performance of a special Romero Anthem, commissioned for the occasion by the Dean and Chapter of Westminster Abbey by James MacMillan. The motet is entitled 'A Special Appeal'. You can listen to the piece HERE.
With thanks to Westminster Abbey for the images.